Royal LePage Shelter Foundation
Safe Housing For All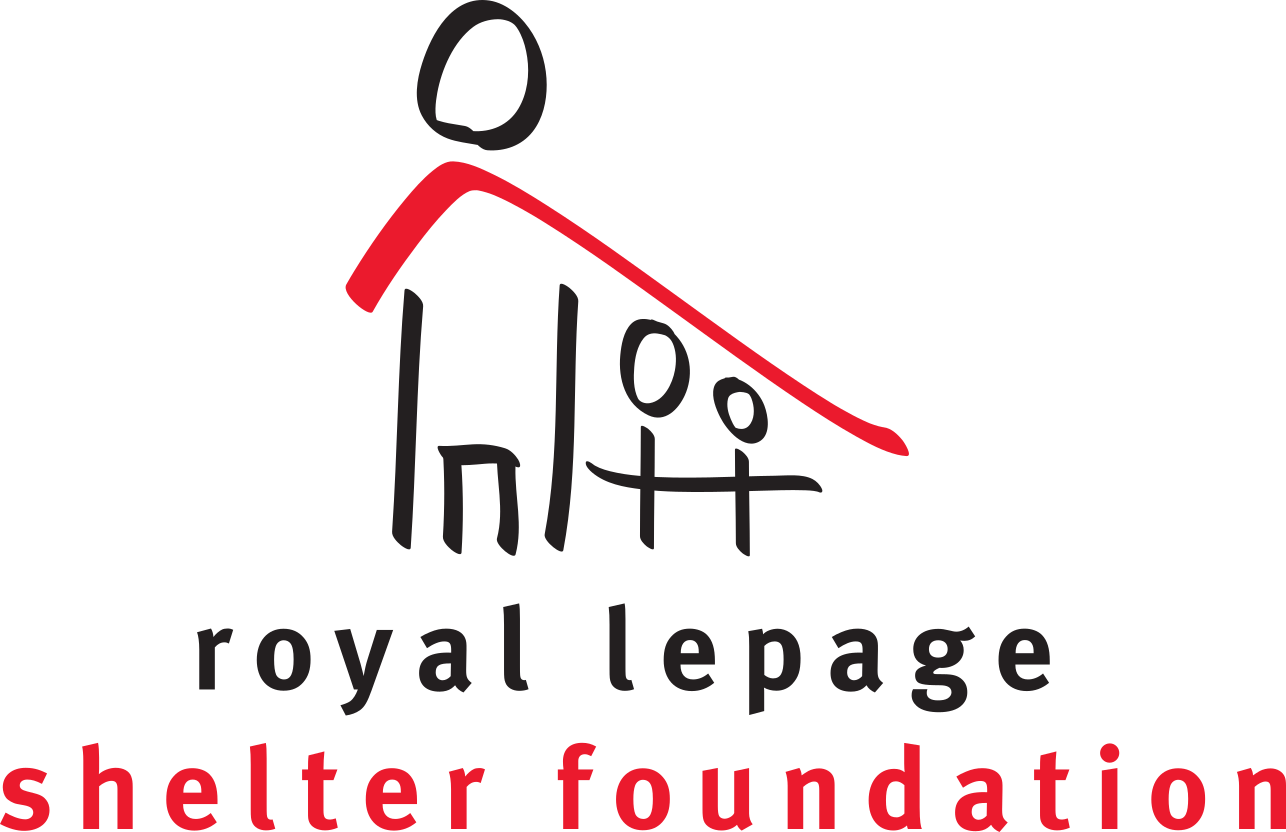 As real estate professionals, we proudly dedicate our working lives to helping you find the foundation from which you can build your future. But we know a house is only a home when the people who live there feel safe, loved and accepted. Unfortunately, there are thousands of women and children across Canada who do not have that privilege.
On any given day in Canada, it is estimated that more than 3,000 women (and their 2,500 children) are living in an emergency shelter to escape domestic violence.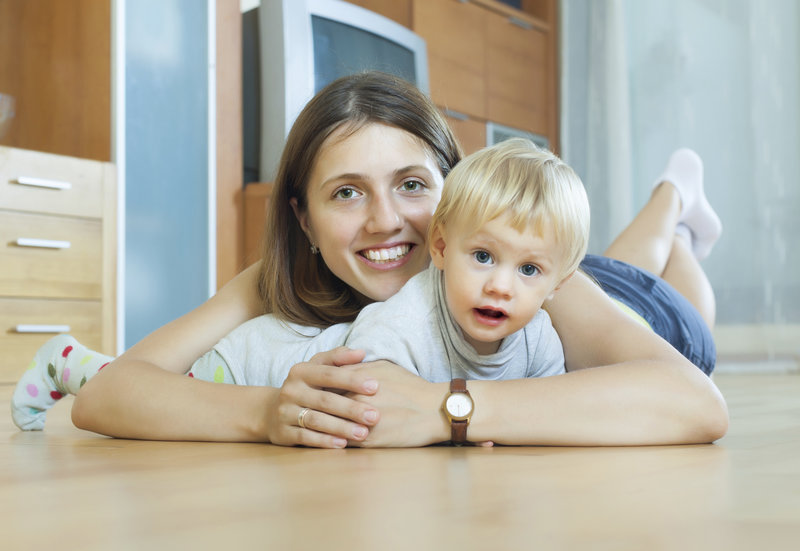 The Royal LePage Difference
Royal LePage Shelter Foundation is Canada's largest public foundation dedicated exclusively to funding women's shelters and violence prevention programs. Every dollar raised directly impacts the more than 50,000 women and children who are served each year by the shelters and support programs we fund. Since 1998, the Royal LePage Shelter Foundation has raised more than $35 million and currently supports 200 local women's shelters and national partners.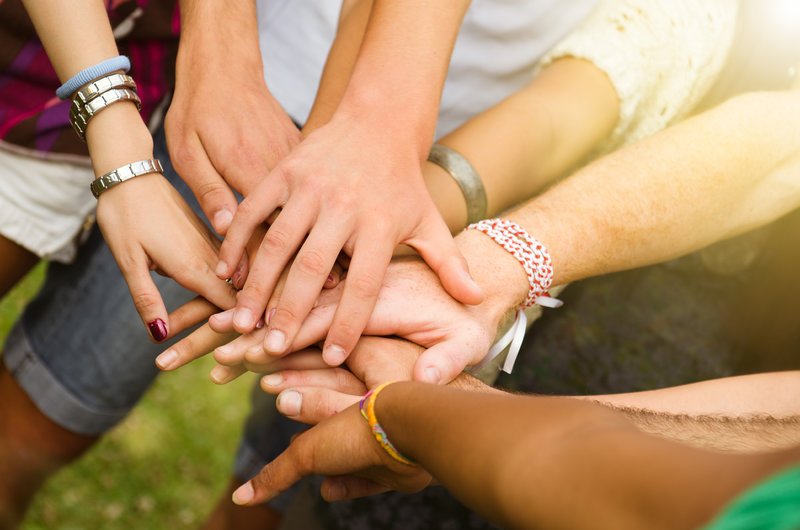 Doing Our Part
Whether through donating a portion of our commissions, volunteering our time or hosting local fundraising events, Royal LePage REALTORS® are dedicated to providing safe housing for all. We are proud to be working with women's shelters to bring hope and security to women and children experiencing violence and abuse. With our national partners, including Canadian Women's Foundation and Women's Shelters Canada, we are part of a movement to end domestic violence in Canada through prevention and education, including funding teen healthy relationship programs.
How You Can Help
If you're interested in supporting our cause, you can help us put an end to violence against women and children by:
We are very grateful for your support. Royal LePage Canada covers the foundation's administrative costs so 100% of your donation will be directed to the cause.
Want to make your gift in honour or in memory of a loved one or to celebrate a happy occasion? Visit our secure online donations page.
Official charitable donation receipts are issued in February for gifts over $20 made in the previous calendar year. Charitable Reg. No. 882531304 RR0001.
Tax Receipt Policy
.
Testimonials
" Wow Jordanna !!! Job well done!!! That was a huge hurdle, and mission accomplished!! I enjoyed last night more then i thought I would! I was definitely nervous!! Just as an aside.... you are really good at your job, and most importantly you radiate confidence!!! And doesn't matter if you are the seller or the buyer, you need to know you are protected and understood and listened too. And I absolutely felt that!! So you need to print this email and put it in your "Atta Boy File" for those days that don't go so well, and you need a boost. You just open your atta boy files and read your positive feed back. Believe me, it will raise your spirits and make it all worth while.. it's been a joy, thanks for all your efforts. "
- Heather
" Jordanna & Mark (RBC) are surely among those walking this earth disguised as people. I want to thank you for all you've done regarding the details of owning this home. Your kindness and patience has been greatly appreciated. I've never seen a house change hands so quickly and efficiently. I just wanted you to know that. "
- Terri and Joe
" Jordanna made buying my first house a great experience! She is patient and flexible as she always made time to show me a house on my schedule. She is an excellent communicator and answered all my questions with quick response. She had a great strategy and helped close the deal quickly! She is honest, knowledgeable and made this a smooth process. I highly recommend her to everyone! "
- Michelle Leszczynski
" After living in our home for 30 years, it was time to sell and Jordanna couldn't have made it easier. She came prepared for the initial meeting with Market Stats and was very knowledgeable. She gave great advice and recommendations. She handled all the details from marketing to the open house. The house sold after being on the market for a week and we couldn't be happier! Thank you Jordanna! "
- Maria & Richard Leszczynski
" It was an amazing experience working with Jordanna while looking for my first home. She was always readily available, extremely knowledgeable, and knew exactly what features of the houses I would like and dislike. It was a LONG process to find the right home, but she stuck with me and we found it! I've been in my house now for over a month and am insanely happy with it :) It is safe to say that without Jordanna's assistance and expertise, I would not have been able to figure out how the market works. I highly recommend her for your home buying needs! "
- Edward Doiron
" Wonderful experience! An amazing real estate agent not only was she extremely knowledgeable but always got back to us very promptly with every question we had if she did not know the answer she found out immediately. We would strongly recommend her to anybody! "
- Mike & Debbie
Previous
Next